Is franchising right for you?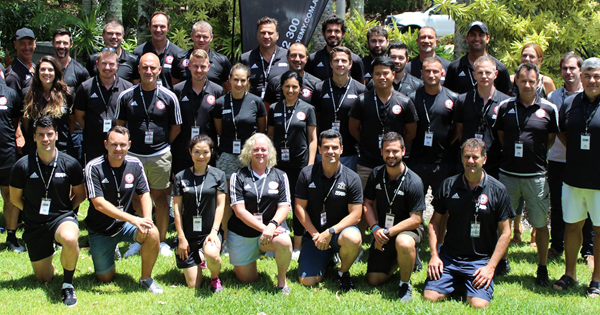 Is franchising right for you?
15 March 2018
Thinking about purchasing a franchise can be completely overwhelming. Where do you begin? If you are considering purchasing a sport franchise, here's what you can expect from buying a Sport Star Academy franchise.
SUPPORT EVERY STEP OF THE WAY.....
 We understand taking a leap of faith takes courage when thinking of owning your own business. That's why we make sure we support our partners every step of the way.
Franchise development managers will know training and support are the key ingredients to every franchisee's success throughout their franchise journey.
Whenever asking potential franchisees what they expect from the franchisor/franchisee relationship, the majority will start with Training & Support.
At Sport Star Academy we call it "off the field" and "on the field" training because scoring goals off the field are just as important as scoring goals on the field.
DUTIES TO A FRANCHISEE / FRANCHISEE'S PREPARATION
Team Culture
Creating a team culture environment is critical and extremely powerful. By having this it helps any new franchisee coming onboard immensely and reassures them that they're not alone on this journey. At times this team will be a soundboard and advisory council for them. The positive environment will allow for creativity and fresh ideas to be shared and voiced, which in return keeps the business evolving in the right direction.
2. Initial Training
YOU DID IT, you own your own business! You're excited about learning the new business and the journey your about to embark on. 
Be prepared, however, the initial training can be intense with information overload and learning the systems and procedures. One of the main reasons why you would invest into a franchise model is for that successful formula. These valuable systems and procedures are going to help you to succeed in your business.
The operation manuals are going to be your best friend, get to know them, familiarise yourself with these. These are your holy grail and point of reference.
Get to know your Support team!  Finding out the infrastructure thats in place is a key stepping stone. This is the team that is going to help you throughout your journey.
3. Additional Support/Training
You have done your initial training now your ready to go. Creating your dreams and scoring your personal goals. This is the stage where many ask "...are we left to go it alone now?". No need to panic we have all the resources and structures in place to support you, every step of the way.
What are the additional support/training?
Weekly Calls
One on One Meetings
Franchise Workshops
National Franchise Webinars
Term by Term Analysis Reports
Term by Term Marketing Strategies
It's very important that you "Never Suffer in Silence", as a franchisee you are in business for yourself, but not by yourself. Our National Support Team are here to help you every step of your journey towards achieving your goals. Don't be afraid to reach out and seek assistance.