Soccer Time Kids is Australia's much loved preschool soccer program. Discover why thousands of families love Soccer Time Kids by joining in on all the fun
About Us
Soccer Time Kids is loved by thousands of toddlers and their families every week. Our soccer for kids programs are soccer based sport activities that concentrate on cognitive learning, gross motor skills as well as developing social skills. 
As an educational soccer for kids program, we have researched coaching approaches, early years learning and development outcomes as well as cognitive development methods that are specific to preschool aged children. 
These developmental areas are:
Gross motor skills
Cognitive learning and
The building of social relationships
All our soccer for kids programs are indoors and last a duration of 45 minutes.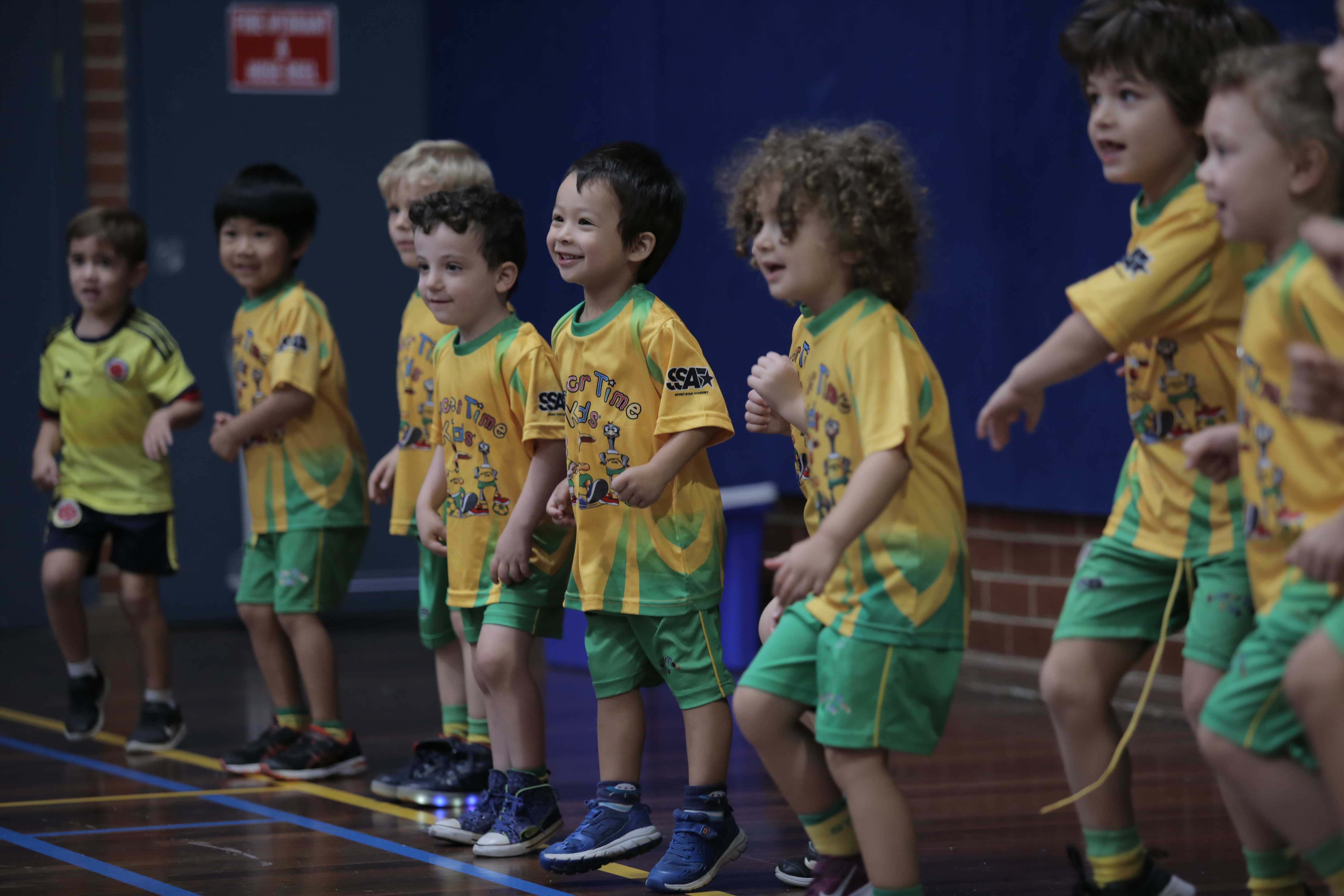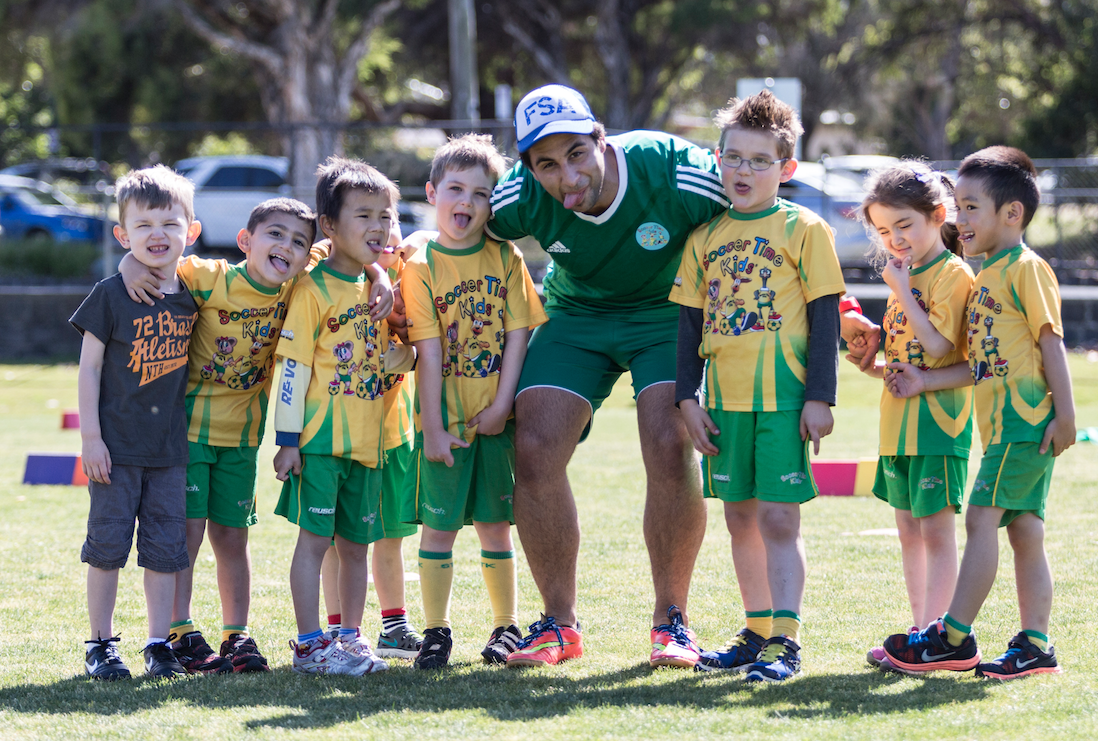 The Soccer Time Kids program 
We have created a toddler soccer program that is relevant for each age group, providing sport drills, which are achievable for that age bracket. 
Koalas (1 - 2.5yo) - These sessions concentrate on basic motor skill development using only beginner ball skills.
Emus (2.5 - 3.5yo) - Emus start to learn how to control and pass the soccer ball by using two different parts of the foot.
Joeys (3.5 - 5yo) - Joey sessions focus on more advanced soccer skills whilst encouraging social independence.
 
Is your child over 5 years and over? Try our junior football program, Football Star Academy. We offer sibling discounts for children across our programs.
Understand why physical literacy is so important for young children by watching this awesome video here
SSA Community Benefits
By joining Soccer Time Kids you become a member of our sport community, Sport Star Academy. Benefits of becoming a Sport Star Academy member include:
Access to our 

partner

 discounts including Adidas and Salt and Pepper Homewares

Access to workshops and business seminars
Player pathways and management
Sibling discounts across academy programs