Maddie's Vision & Ali Group Footy clinic Day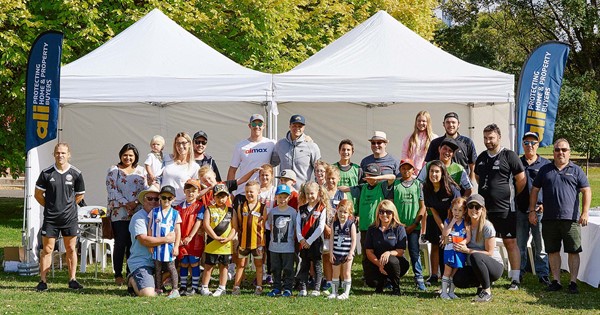 Maddie's Vision & Ali Group Footy clinic Day
13 March 2018
It was such a privilege to work with the Maddie's Vision team and enjoy the day kicking a footy around with up and coming footy stars!
This day consisted of many activities such as goal kicking, an agility course, taking big marks through to Skill Development with Jack and Nick Riewoldt's help. We were able to teach the kids the fun ways of AFL while promoting how to be active and healthy.
The other point of this day was to also help promote the Riewoldt family's cause by helping get the word out about Bone Marrow Failure.  This disease has claimed so many lives, including Maddie at the age of 26, from this rare medical condition.  So please get behind this great foundation and donate to the cause so more people are able to #FIGHTLIKEMADDIE and find a cure for this disease.  
St Kilda Football Club has also announced it will honour captain Nick Riewoldt's sister, Maddie, against Richmond in Round 16 on Sunday July 19 2018 at Etihad Stadium. This is also another way we can support this foundation.
 Links To Donate