Football Star Academy wins Franchise Business of the Year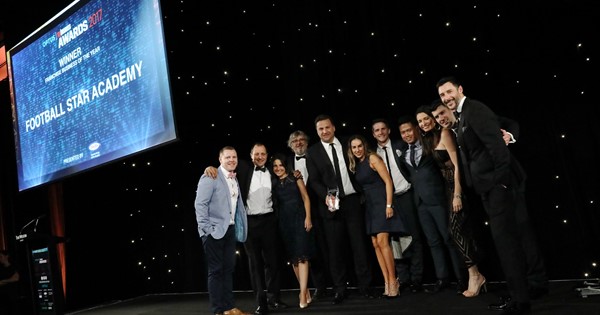 Football Star Academy wins Franchise Business of the Year
09 November 2017
Oh what a night!
It was such an honour to be a finalist let alone the WINNER of the 2017 Optus My Business Award in the category of "Franchise Business of the Year".
Much work and time goes into these award submissions however it's such a worthwhile exercise. Preparing these submissions becomes a health check on the business, culture, systems procedures and much more. We look forward to winning many awards in the coming years!
A huge thank you all 27 Sport Star Academy franchise partners. We thank you for sharing our Vision and joining us on our journey.