Top tips for surviving the school holidays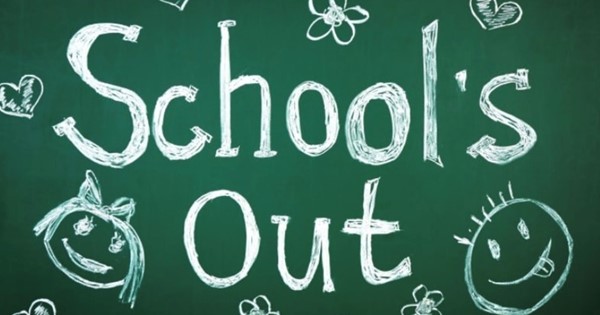 Top tips for surviving the school holidays
17 December 2019
3 Top Tips for Surviving the School Holidays - Plus our top 5 Things to do!
With school holidays fast approaching in late December many parents are starting to wonder or even worry about what they can do with their school aged children over the summer holidays. For many of us, this can mean anywhere from 4 to 6 weeks with school not resuming until late January next year in most states.
Whether you are a working parent or not, finding activities to cover this longer period to keep them entertained (and you sane) can be a real struggle, not to mention, expensive.
But fear not! Holiday's can be a great time for everyone with a little planning, preparation and help from friends and family. So to get you started, we've talked to some parents and put together a list of the top 3 tips for surviving the school holidays and we've also compiled a list of 5 activities to look into to help you start planning!
Top tips:
TIP 1: Its ok to have lazy days
 While too many days at home together can make you all go a little stir crazy it is important to remember that you don't have to jam pack every day with an activity or adventurous outing.
 Lazy days are ok. Boredom is ok.
Whether you are a seasoned school-parent or a brand new Foundation parent you will generally find that most kids are truly exhausted by the end of the school year. So a few days at home, doing nothing is actually needed - for all of you! Take a break from the mad rush of school drop off and pick up and have a few home days.
Boredom is viewed as an emotion that is actually good for kids as it teaches them to entertain themselves, motivate them to engage in exploratory approaches and can increase productivity.
In a recent study published in the journal Academy of Management Discoveries, boredom was found to help boost individual productivity and increase creativity.
'Boredom is a search for neural stimulation that isn't satisfied. If we can't find that, our mind will create it'  says senior psychology lecturer Sandi Mann, author of The Upside of Downtime: Why Boredom Is Good.
So allow yourself and the kids time to just do nothing, or spend the day in your pajamas, you might be pleasantly surprised by what you come up with on those days.
TIP 2: It takes a village
 As a parent we can often feel like we are in all this alone but guess what - we are not! Think about all those kids in your child's classroom, they all have parent's in the same boat right now thinking about what they are going to do over the weeks and weeks of  school holidays this summer. Don't be afraid to reach out to other parents to see if you could help each other share the load. Could you take one of their kids for a day or two and vice versa? Bounce off them for new ideas of things to do and organise some play dates.
Don't forget the grandparents. And the uncles, and the cousins… Holidays also equal time spent with family.
 It goes without saying, you need to share the load wherever you can if you have access to it. A day here or there spread out among your family and friends will ensure your child gets quality time with different people and family members.
TIP 3: End on a high note!
Consider planning a special treat to mark the end of the school holidays. Tick something off their bucket list!
 Take them somewhere interesting or do something you have all been wanting to do for a while. Maybe even let the kids decide on the activity (within reason)!
 This is a really great way to reach that milestone of 'surviving the school holidays' for all of you and can even be referred to during the break as an incentive for good behaviour!
Top 5 Things to do
Local Libraries
Local libraries typically run free school holiday activities that are crafty (so you don't have to clean up the mess). Don't just look at your local library, branch out to surrounding suburbs too to see what else they have on as well. They might have different activities or offer a different day that suits you better.
2. Community Centres
Never underestimate your local community centre or centres! They offer a wide variety of enjoyable options to keep the kids entertained at a relatively low cost.
3. School Holiday Programs
There are a number of school holiday care providers that offer a wide range of activities for kids over the school holiday break. They are led by qualified educators and boast a range of incursions, excursions and in-house activities on school grounds. Most programs will allow you to enrol regardless of where your child goes to school too so shop around to pick and choose the activities that suit your child best.
4. Play centres
Playcentres can be hectic over the summer holidays but can be a good way to keep them contained in one area, plus it really tires them out! Most centres will offer additional activities through the school holiday period like bringing in a magician or offering giveaways, check online to see what's on offer.
5. Sport Programs
School holiday sport programs are a great fun way to keep your child active these school holidays. Kids engage in so much physical play at school during the term so it is important to maintain their healthy activity levels during the break. Sport camps like Sport Star Academy's Football (soccer), Tennis and Footy sessions are action packed and full of fun games suitable for boys and girls. No sport experience is necessary too so it can be a great introduction to sport for your child before the school year resumes again. 
 So no matter what you decide to do these school holidays, take the time now to do some research to see what's on in your local area to keep them busy. And remember, not every day has to be packed full of adventure out of the house, being at home is perfectly ok and needed too! Good luck!
Words - Sport Star Academy