Soccer Time Kids franchising opportunities. Be your own boss and get paid to do what you love
Thank you for considering a Soccer Time Kids franchise business!
Established in 2007 Soccer Time Kids (STK) proudly revolutionised early child development using soccer as its main medium. Soccer Time Kids is a unique sports program specifically designed for children aged 1 to 5 years old.
Our goal is for students from Soccer Time Kids to have experienced a fun learning environment that provides them with the confidence and skills to succeed at school not only with their sporting aspirations and with life skills.
We currently have over 2000 toddlers and families participating in our soccer for kids program every week.
Since 2007, Soccer Time Kids has grown to become the leading provider of kids soccer programs in Melbourne.
One of the key drivers of our business success is the unique relationship our coaches have developed not only with the children but also with their parents. Our coaches are highly skilled, some even qualified, rather than parents volunteering their time. Over time parents see the results in their children, whether it be confidence, coordination, social development or overall skill development. Our success is evident in the ongoing growth of our locations and franchise partners.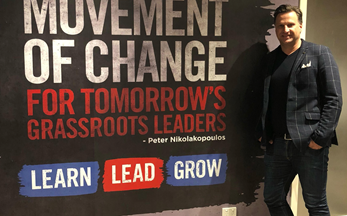 Peter Nikolakopoulos
SSA Founder & CEO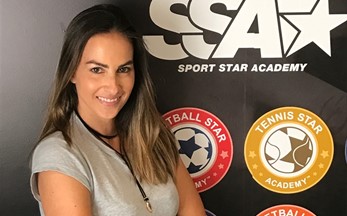 Kelly Nikolakopoulos
National Marketing Director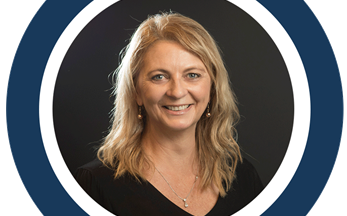 Sue Campbell
National Franchise Manager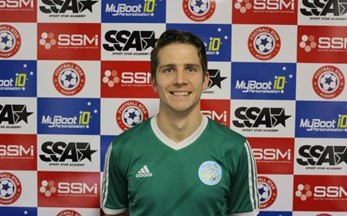 Elliott Capel
National Operations Manager
It's easier than you think to take that leap of faith and get started!
Become our next franchise partner in a sport your passionate about and make a difference. You are supported every step of your journey and your earning potential is unlimited!
Your investment 
From $33,500
We also have finance options available for selected franchise partners. 
Franchise Package Inclusions
Franchise Training (On & Off the field training)
Franchise Equipment Pack 
Coaches Uniforms, Coaching Equipment, Signage 
Centralised System
Personalised Business Email, 1300 Call Centre and Website
Automated Payment Gateway
Local Launch of your Business
National Marketing Support
Access to a Support Team throughout your Franchise Journey 
Weekly Calls, Monthly Meetings, Franchise Workshops & Coaching Workshops
Annual Conference
The franchise approval process is dependent on the evaluation of individual applicants to ensure the applicant is the correct fit for the business, just as much as the business is a good fit for them. All potential franchise partners must align with our company values, mission and vision statements as part of the approval processes.
Does this sound like you?
Strong ability to build relationships
Strong Financial Position
Passionate about Sport & Making a difference within your local community
Strong Communicator
Loves working with kids, patience!
Hard working 
Innovative thinking 
Franchise Application Steps
Your first step is to fill out an application form located below
 
One of our dedicated team members will contact successful applicants to discuss their application and answer questions the applicant may have.
 
CONGRATULATIONS! We would like to arrange a face to face meeting with our Franchise Development Manager, who will sit down with you and go through the business model.
 
Following this meeting should we both wish to proceed, the next step is to submit a fully refundable deposit. We will then sit down and discuss territory options that suit your profile and answer any questions you may have.
 
The Final Step should we both wish to proceed, will be to receive your legal pack. This includes A Franchise Disclosure Document (FDD), The Franchise Agreement (FA) and a copy of the Franchise Code of Conduct. You will be required to submit a fully refundable holding deposit on these documents and you will use these documents to obtain your own legal advice.
 
Following you receiving advice, the franchise will either be assigned to you or documents returned and holding deposit refunded.
WHAT IS THE APPROXIMATE INVESTMENT FOR A SOCCER TIME KIDS FRANCHISE?
The total initial investment will be approximately $33,500 plus GST
DO YOU HAVE COMPANY OWNED LOCATIONS AVAILABLE FOR SALE?
Yes, we do. These are usually priced at a higher price point.
WHAT IS YOUR ROYALTY FEE?
Management Fee is 10% plus 2% Marketing Fund contribution
ARE YOU A MEMBER OF THE (FCA) FRANCHISE COUNCIL OF AUSTRALIA?
Yes, we are. We are very involved in the FCA business events and networking events across the country. 
HOW MUCH MONEY CAN I EXPECT TO MAKE?
Information on financials and potential earnings will be presented at our face to face meeting. We alway say to our franchise partners, you get out what you put in. 
IS SOCCER TIME KID ONLY OPERATIONAL DURING THE WEEKENDS?
No, preschoolers and toddlers are not yet going to school. Therefore, parents and guardians take them to the soccer program during the week, preferably in the morning. The Soccer Time Kids program operates on the school calendar. 
DO I GET TO DECIDE MY LOCATION/TERRITORY?
Yes you do. We can assist you in the selection process. 
DO I NEED TO DELIVER COACHING?
No, you do not need to coach, however, you will be trained in all aspects of the business in order to provide feedback to the parents and children if need be. It is important if you are not coaching, you are still completely immersed in the curriculum of the soccer program.
WILL MY TERRITORY BE EXCLUSIVE?
Yes. It will be exclusive based on parent company, Sport Star Academy research on the local area demographics.  This data has been professionally developed and your chosen territory is postcode segmented.
HOW IS A SOCCER TIME KIDS FRANCHISE BETTER THAN OPENING MY OWN SOCCER PROGRAM?
With a Soccer Time Kids Franchise you are taking advantage of our years of experience in the industry. You will have access to our successful business systems (that work), procedures, marketing support and a centralised system that removes a lot of stress from you. You have the ongoing support of our operations managers and marketing team every step of the way.
1 in 5 businesses fail in the first year of operation. With a Soccer Time Kids soccer franchise you are backed by a team already successful in business.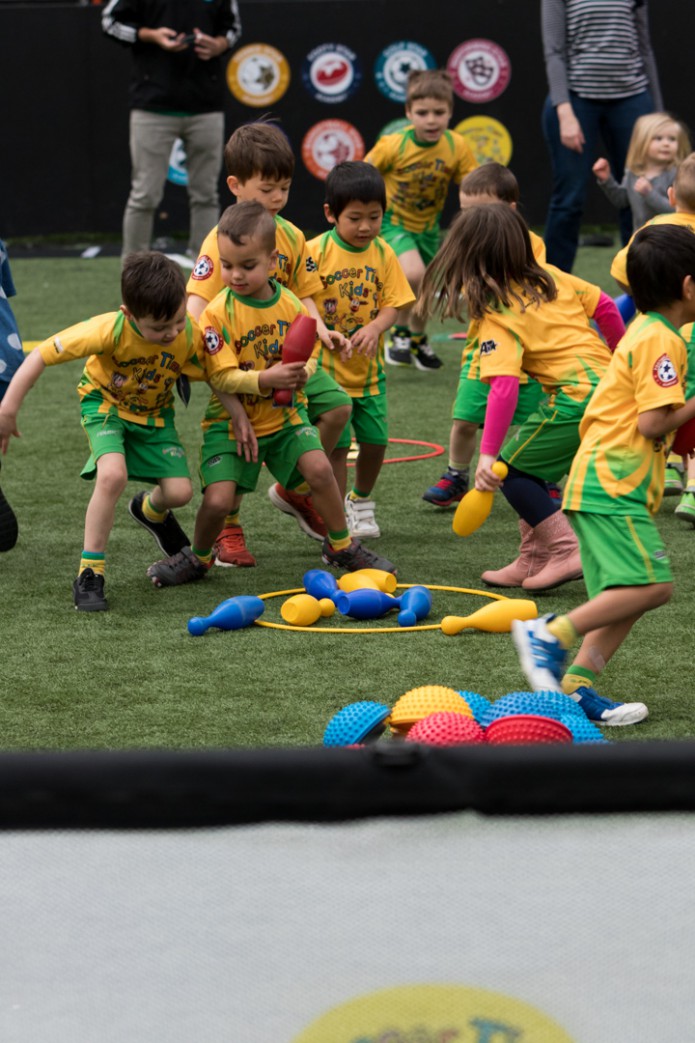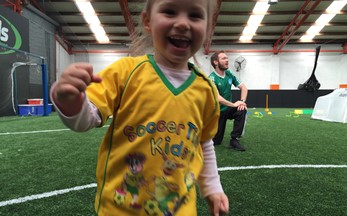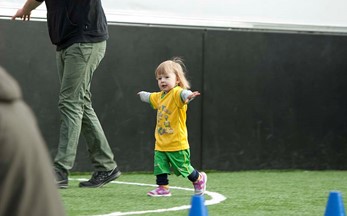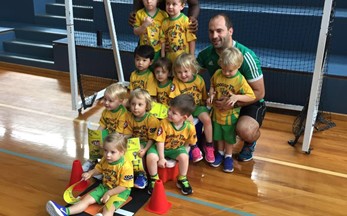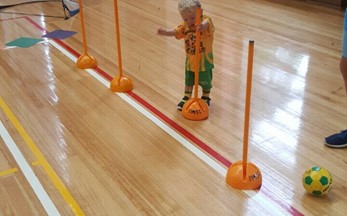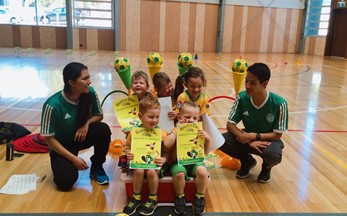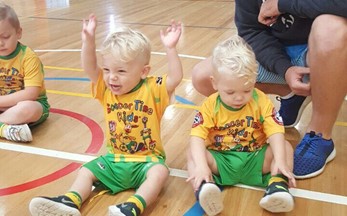 Discover why Soccer Time Kids is loved by thousands of preschoolers every week
Want to understand more about the Franchising process? This video will help you understand the journey of franchising